Make our triple berry breakfast bread for a simple, whole-grain breakfast that's made with berries, oats, applesauce, Greek yogurt, and maple syrup.
Make this Breakfast Bread!
We know that finding the energy to make a nutritious breakfast can be hard. That's why love making a pan of banana bread or banana breakfast cake for an easy meal-prep breakfast idea.
This triple berry bread reminds us of a big berry pancake, but in cake form. Speaking of, have you tried our sheet pan pancakes? Another great option for serving a crowd or meal prepping.
Why make this recipe?
All you need is a bowl and a pan to make this bread!
This recipe is fool-proof! It is forgiving if you over mix, or need to make substitutions.
It is easy to make at the beginning of the week and eat it all week long!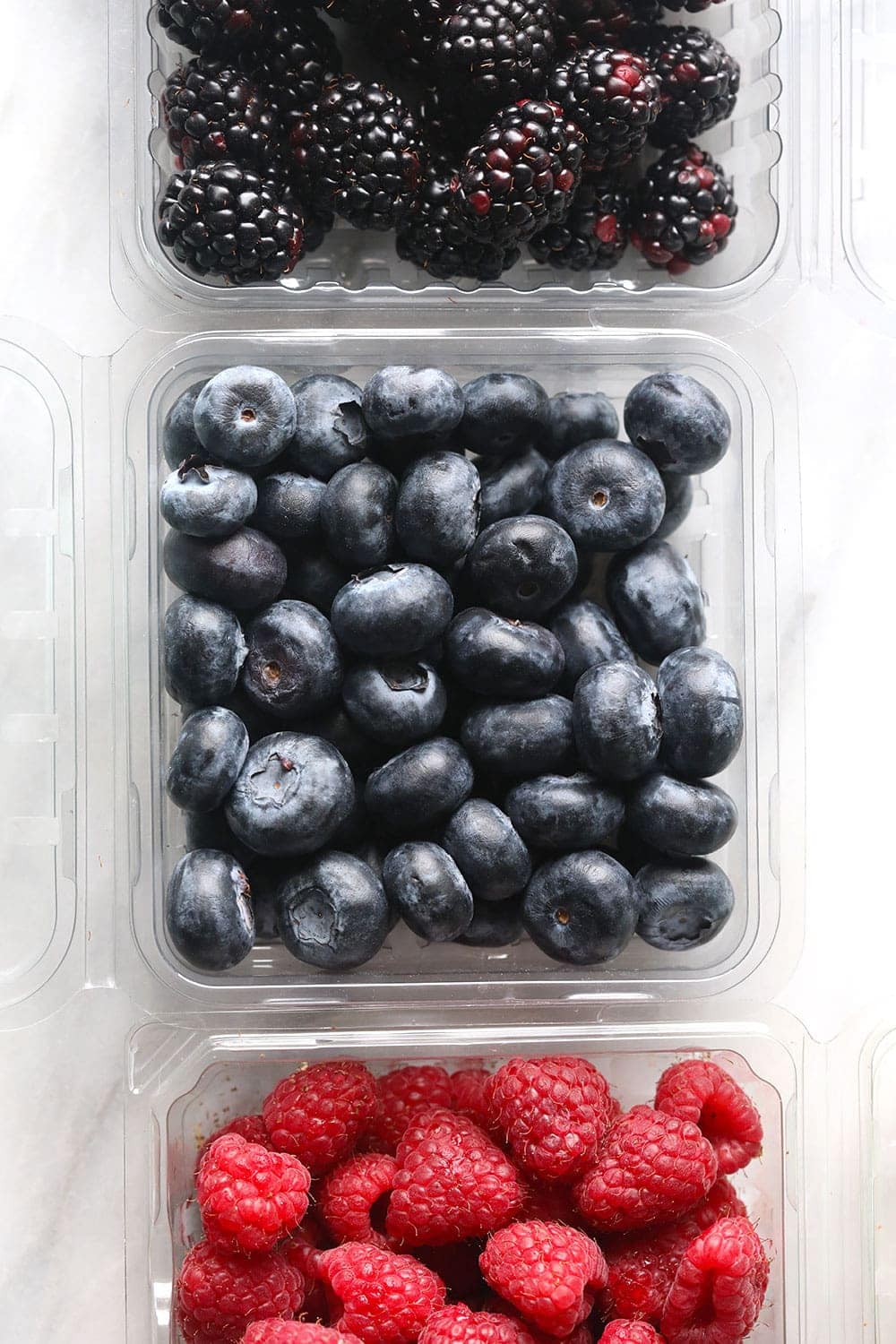 Best Berries for Berry Bread
What I love most about this recipe is that you can use whatever berries you have on hand in this recipe. We used three different kinds (hence the triple-berry), but you can you 1 kind, 2 kinds or 5 kinds!
Blackberries
Strawberries
Raspberries
Blueberries
Cherries
Watch out for this–> Try your berries before you use them! Some berries may be really tart! If your berries are super tart, feel free to add a little extra maple syrup to balance out the sweet + tart!
Can I use frozen berries?
Frozen berries are an excellent choice! Feel free to swap in frozen triple berries or any kind of frozen berries.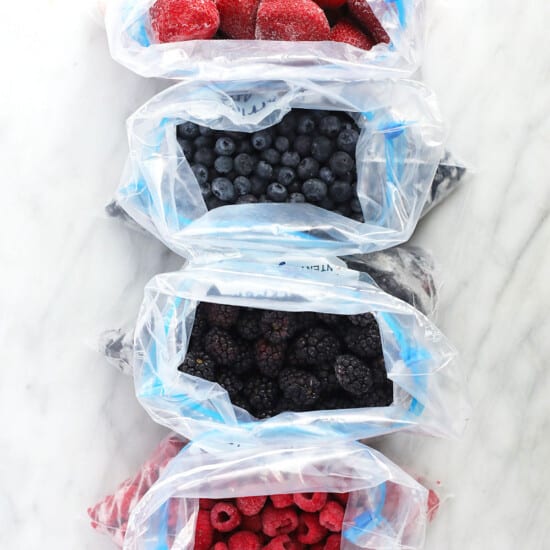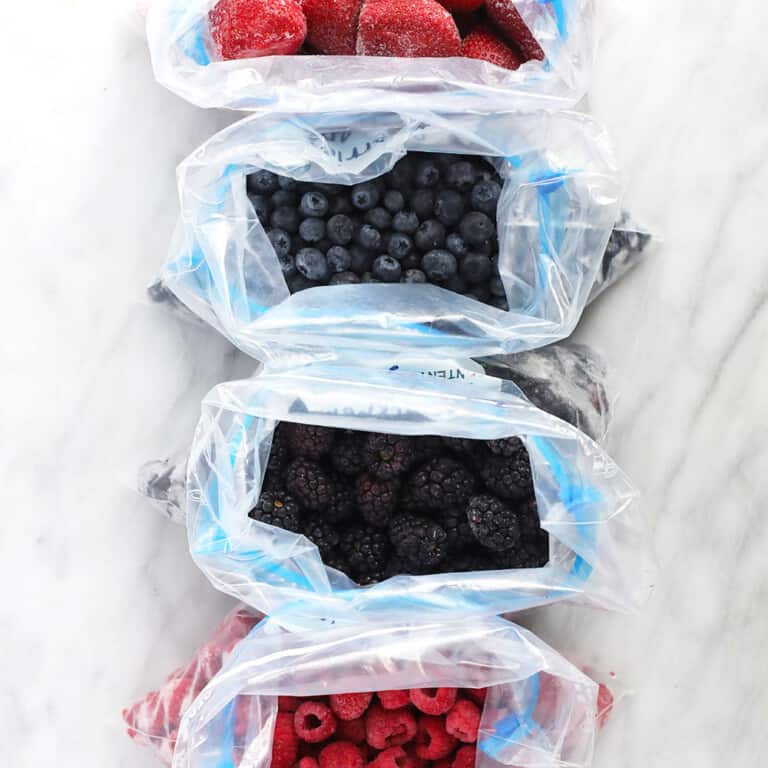 Tutorial
How to Freeze Berries
Freeze berries at home and have them on hand for everything from smoothies to baking! This how to freeze berries tutorial will walk you through how to freeze strawberries, blueberries, blackberries and raspberries in 5 easy steps!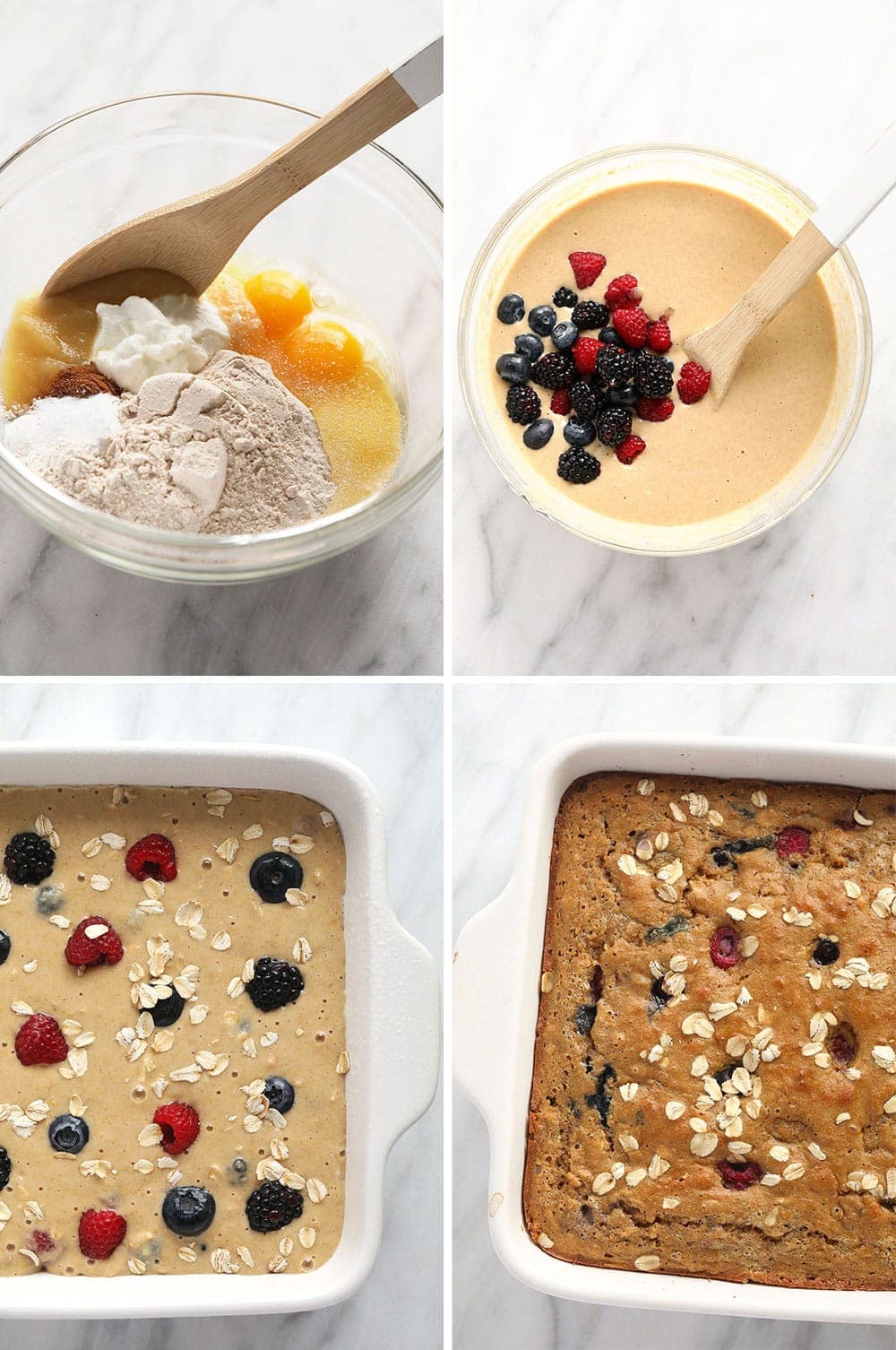 Everything You Need to Know
Though this breakfast bread is super easy to make, here are a couple of questions you may have, ANSWERED!
Do I have to use an 8×8-inch pan for this bread?
We do recommend using an 8×8-inch pan for this bread! You could try a 9×9-inch or loaf pan, but the bake time would change so you would need to keep a very close eye on the bread!
What do I top berry bread with?
You can top your breakfast bread with anything you fancy! Here are a couple of great options!
Nut butter (cashew, peanut butter, almond)
Greek yogurt
Coconut whip
Fresh berries
Granola
Can I substitute the berries with a different fruit?
If you don't have berries, feel free to substitute chopped apples!
Can I freeze breakfast bread?
Yes, you can freeze breakfast bread! We recommend letting the bread cool completely before wrapping it in plastic wrap to seal out air and then tin foil!
The breakfast bread can last up to three months in the freezer.