Looking for a healthy and delicious dessert? Celebrate the season with fresh berries and coconut cream. This Summer Berry Parfait is the perfect red, white and blue dessert for any of your summer gatherings!
When it comes to fruit, I'm a big fan of berries like the ones included in this recipe. They're rich in fiber, which is important for supporting a healthy gut. They contain Vitamin C which contributes to a strong immune system (1) and health-promoting antioxidants, which help reduce inflammation. Berries also contain a diverse range of phytochemicals shown to have anticancer, anti-neurodegerative, and anti-inflammatory properties (2).
Not only is this dessert good for you, it tastes amazing and it's super easy to put together for your next gathering! Plus, since it takes such a short time to make you'll have plenty of time to rock this 10 minute 4th of July workout challenge!
---
Summer Berry Parfait
Yield: 4 servings
You will need: can opener, large bowl, hand mixer or whisk, measuring spoon, 4 clear glass containers for serving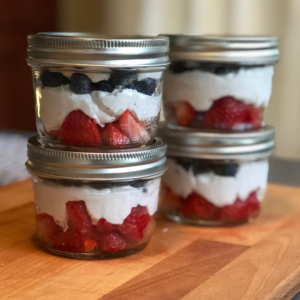 Ingredients:
2 cups strawberries, quartered
1 cup blueberries
1 can full fat coconut milk (13.5 oz.), refrigerated overnight
½ tsp vanilla extract, (optional)
Honey or maple syrup, (optional to taste)
hemp hearts or slivered almonds, (optional for topping)
Instructions:
Open the bottom of the refrigerated can of coconut milk and pour off liquid.
Scoop out the remaining coconut cream into large bowl and whip to the consistency of whipped cream using a hand mixer or whisk. Add in vanilla and honey or maple syrup, if using.
To assemble, layer blueberries, coconut cream and strawberries into 4 glass containers.
Serve topped with additional berries, optional hemp hearts or slivered almonds.
Enjoy!
Nutrition Facts
Calories per Serving:

155
Be sure to share this recipe with a friend who might like it, and comment below if you try it!
---
Looking for more healthy dessert options?
The 30-Day Challenge Meal Plan comes with a BONUS COOKBOOK, that is dedicated entirely to desserts!
The 30 Day Challenge Meal Plan includes all the recipes and grocery lists for breakfasts, smoothies, sides, snacks and entrees for 4 full weeks – with plenty of delicious options and structure to help you eat right for YOUR life!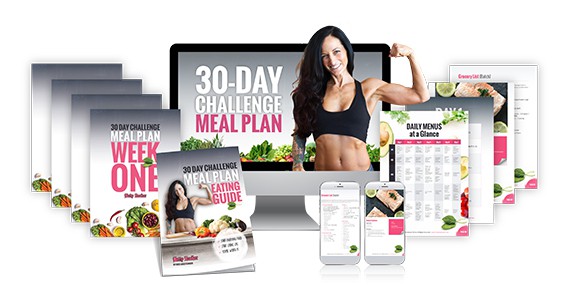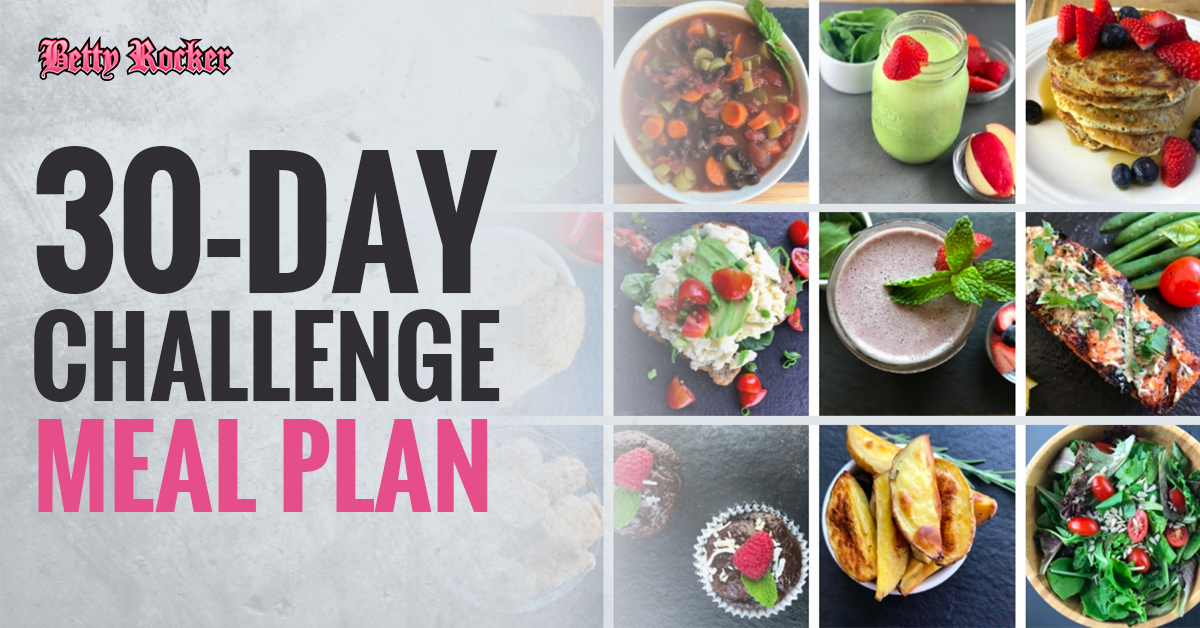 References:
Skrovankova, Sona et al. "Bioactive Compounds and Antioxidant Activity in Different Types of Berries." International journal of molecular sciences vol. 16,10 24673-706. 16 Oct. 2015, doi:10.3390/ijms161024673 Web. https://pubmed.ncbi.nlm.nih.gov/26501271/
Seeram, Navindra P et al. "Blackberry, black raspberry, blueberry, cranberry, red raspberry, and strawberry extracts inhibit growth and stimulate apoptosis of human cancer cells in vitro." Journal of agricultural and food chemistry vol. 54,25 (2006): 9329-39. doi:10.1021/jf061750g Web. https://pubmed.ncbi.nlm.nih.gov/17147415/
The post Summer Berry Parfait appeared first on The Betty Rocker.